GET A FREE DESIGN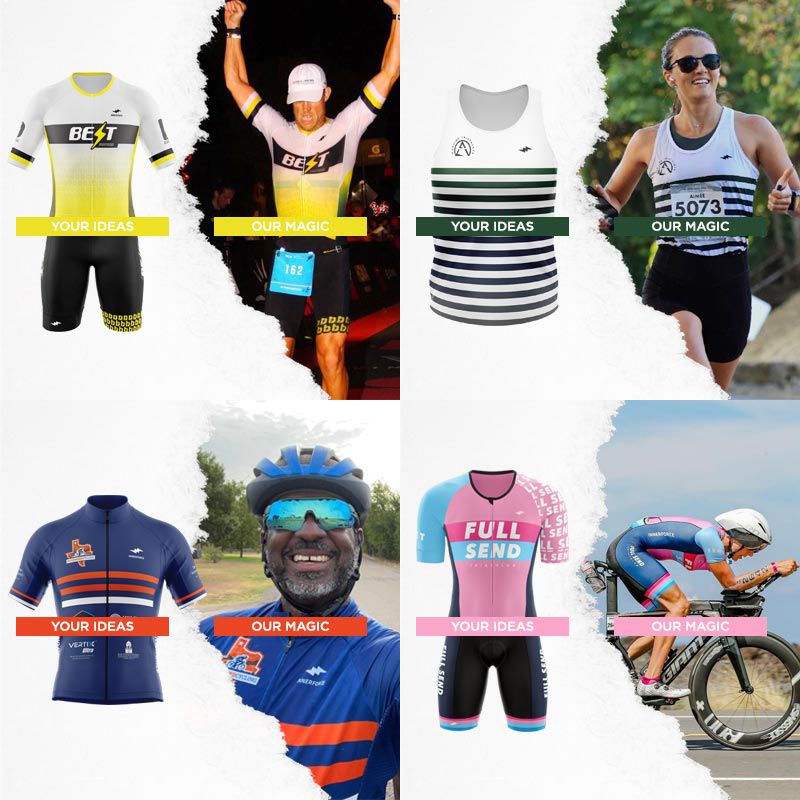 Sport

Style

Design

Details
Your privacy is important to us. We promise to keep your personal information safe and secure, and will never share it with third parties or use it for spam purposes. For more information, please refer to our
Privacy Policy.
This site is protected by reCAPTCHA and the Google
Privacy Policy
and
Terms of Service
apply.
YOUR FREE DESIGN IN 3 STEPS
Complete The Form
Make sure to complete all the fields and send your design ideas.
Receive Our First Concepts
We'll send you our first design concepts in 1-2 business days. Make sure to check your email and spam folder.
Let's Work Together!
We can't make it without you. Your feedbacks and comments are crucial as we work until you love it!
1. Fill Out the Form
Complete all the fields and share your design ideas to help us create something tailored to your needs.
2. Get Your First Concepts
Expect to receive our initial design concepts within 1-2 business days. Keep an eye on your email and don't forget to check your spam folder.
3. Collaborate with Us
Your input is invaluable! Share your feedback and suggestions so we can refine the design until it's exactly what you envisioned.
JOIN 4820+ HAPPY CUSTOMERS
Read our verified buyer reviews to see why our customers love Innerforce's quality, comfort, and customer service.
Amazing Customer Service
"Innerforce's team exceeded expectations with their lightning-fast responsiveness and delivery. They provided awesome designs within a day and delivered the suit a week early. It looks and feels fantastic, with no issues after washing. Thanks, Innerforce!💪🏻"
Justin P.
Verified Buyer
Best Products Out There
"My 3rd Innerforce tri suit confirms their unbeatable comfort, quality, and customer service. Perfect fit, zero chafing issues, and impressively quick-drying. Worth every penny for peak performance!"
Ray P.
Verified Buyer
Best Tri Kit I Have Worn
"Comfortable, Durable, Premium Quality, Affordable. And I appreciate Yani who worked hard for me to come up with the perfect design for my kit. Looking forward to my next Innerforce Kit!"
Scott S.
Verified Buyer
Like Wearing Nothing
"High quality material does not chafe. Feels similar to wearing NOTHING. Breathable, quick drying, aerodynamic. Easy to remove top for quick bathroom breaks. Highly recommended for long course one piece."
Cheryl P.
Verified Buyer
Best Tri Suit On The Market
"My second Innerforce tri suit reaffirms their unbeatable quality. Perfectly snug for aerodynamics, with attention to details like mesh fabric and anti-slip strips. Stylish and customizable, it's simply the best!"
Noah K.
Verified Buyer
Stellar Quality & Perfect Fit
"I'm beyond impressed with the exceptional quality and fit of my latest purchase from Innerforce. The materials feel durable, and the fit is spot-on, providing both comfort and style. This brand truly stands out in the market!"
Robert H.
Verified Buyer
Pro Look & Feel
"My second Innerforce tri suit outshines the first! Sporting a pro look, it's perfect for race day. Great fit and mobility, especially for swimming in my arms and shoulders. Design one yourself—you won't regret it!"
Ari G.
Verified Buyer
Best Suit I Have
"This suit fits amazing and is extremely comfortable. No chafing at all and no pinching around the thighs or upper arms. I am a huge fan of Innerforce Tri suits and this is the best one yet."
Chip G.
Verified Buyer
I Am a Fan
"Did not know the brand, I'm thrilled I took the chance. Their fast design process transformed my ideas into a dream race kit with exceptional quality. No other company has provided such outstanding service!"
Laura T.
Verified Buyer
EXPERIENCE A FREE CUSTOM DESIGN - CREATE YOUR UNIQUE ATHLETIC APPAREL
Discover the unparalleled benefits of designing your custom athletic gear with our FREE design process. Choose from triathlon, cycling, running, or swimming gear, and let our professional designers bring your ideas to life.
Experience seamless collaboration, exceptional customer service, and stunning results that will elevate your team's performance and make you stand out.
Don't miss out on this exciting opportunity to design your custom trisuits or cycling jerseys with our experts!
WHY CHOOSE INNERFORCE FOR CUSTOM GEAR?
Unmatched Quality, Support, and Sustainability. Innerforce is the go-to choice for custom athletic apparel, offering no minimum order quantities, a wide range of products, VIP customer care, and professional design services.
Our special pricing options and flexible payment methods make custom gear accessible for everyone. We're also proud of our carbon-neutral commitment, minimizing our environmental impact.
Join thousands of happy customers and trust Innerforce to create captivating, comfortable, and eco-friendly custom gear for you and your team!